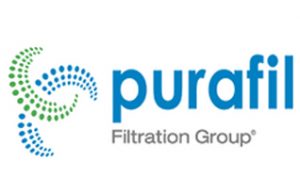 Purafil has selected ClearWater for representaion in North Carolina and South Carolina.
Deep Bed Scrubber: The Purafil Deep Bed Scrubber (DBS) is a highly effective, bulk media scrubber designed for controlled environments with medium-to-high contaminant gas levels. The DBS remedies the gases' corrosive effects and meets stringent air quality standards set by the International Society of Automation (ISA). It is ideal for refineries, steel mills, smelters, chemical plants, petrochemical plants, and other hostile environments. It also functions, if needed, as a shelter-in-place application to protect employees.
WWT Drum Scrubber: The WWT Drum Scrubber (DS) is engineered to remove odorous gases generated at pump stations, lift stations, wet wells and similar wastewater treatment areas where odor control is desirable. Recommended for low-level applications, the DS offers complete odor control by using a combination of medias. Quiet operation and no maintenance ensures maximum flexibility and performance
OdorCarb Ultra: Highly effective at removing 0.30 grams (g) of odorous hydrogen sulfide gas (H2S) per cubic centimeter (cc) of media.  This is the primary media for odor control systems in wastewater treatment applications.
Media Life Analysis: As a complimentary service, Purafil's laboratory analyzes samples of media from your air scrubber to determine the remaining life. A date for replacement can then be scheduled to ensure the protected space is not exposed to gas breakthrough or media is replaced prematurely.
https://www.clearwaterinc.net/wp-content/uploads/2021/08/purafil-1.jpg
207
318
ClearWater
https://www.clearwaterinc.net/wp-content/uploads/2021/07/ClearWater-logo.png
ClearWater
2018-09-25 18:55:01
2023-02-14 14:44:32
Purafil Filtration Group Selects ClearWater for Representation in North and South Carolina